Kevin Harper's Collection
Kevin collects a wide range of antiques and if you'd like to see more of his flower frogs and other treasures, you'll find many more photos displayed in Kevin's Facebook group, The Harper Collection.
You will also find stunningly beautiful Art Deco glass pieces for sale in Kevin's Etsy store, DecoGlassAustralia.
---
Walther & Sohne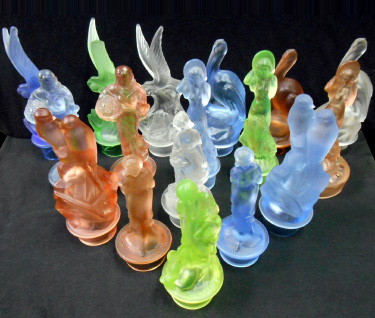 Flower frog inserts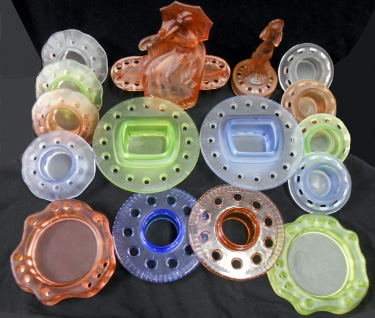 Flower frogs
Schweig Muller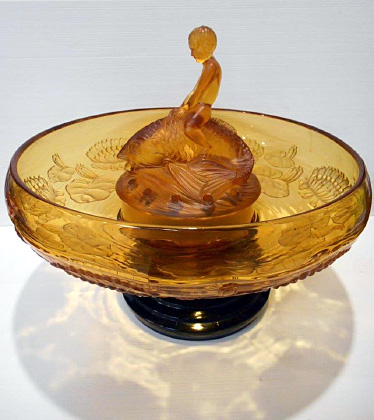 Boy on a fish in a lily bowl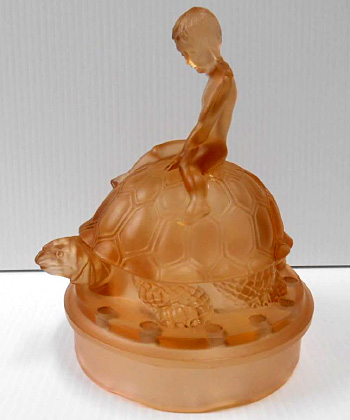 Girl on a tortoise flower frog
Davidson
Green cloud glass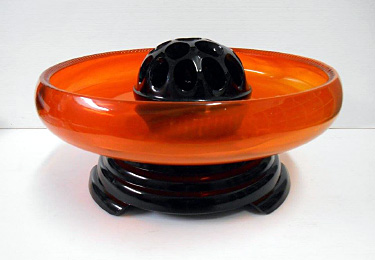 Orange cloud glass
Amber cloud glass
Amethyst cloud glass
Posy bowls, all cloud glass except for the one that's front and center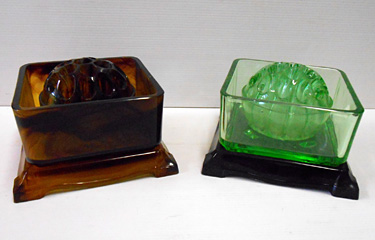 320 flower sets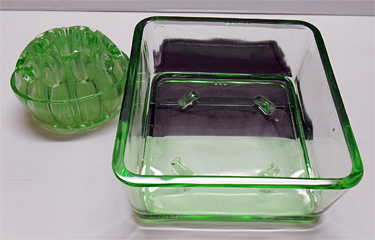 Base with studs to hold flower frog in place

Cloud glass flower frogs
Frankart circa 1920s
Reproductions are available, some even from the original molds. But they are made with aluminum and are much lighter weight.
Falconware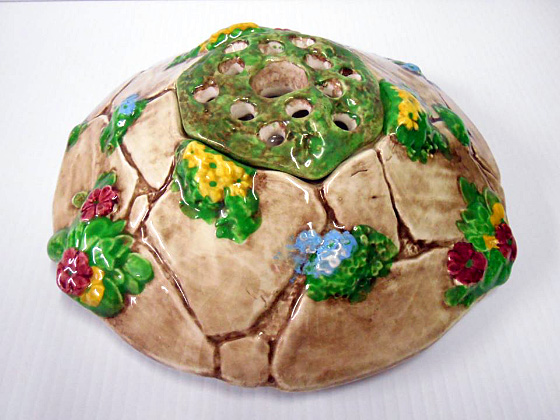 Posy bowl titled The Wishing Well
Kevin's Home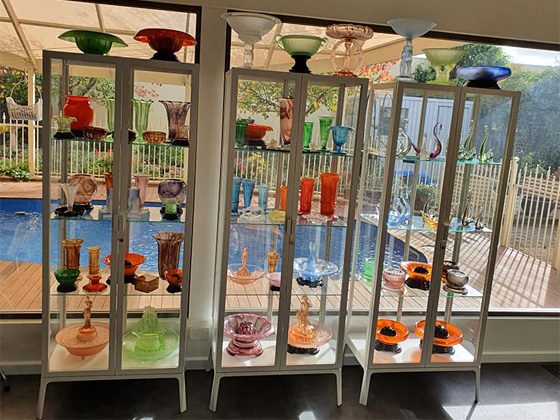 Some of Kevin's collection displayed at home