Ceramic Blocks
Blocks, or non-figural flower frogs, are distinguished by the characteristic of not having a figure on top. (The frog snuck into the above photo.)
Collecting ceramic blocks makes it possible to collect all the amazing glazes of the American Art Pottery companies without the cost and space requirements of the larger pieces. A collection of ceramic blocks looks like an artist's palette.
---
Peter Christensen's Collection
For multiple views of each flower frog and tips on identification see My Ceramic Collection.
The swan on the table is a figurine.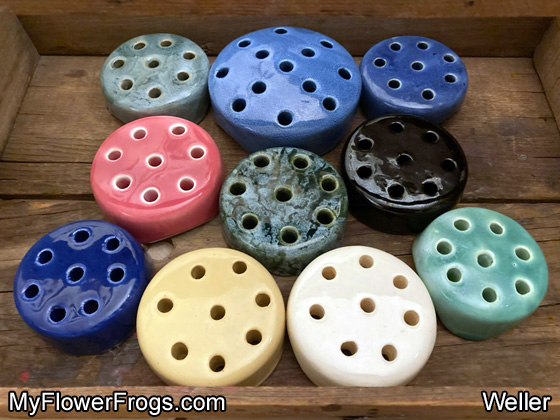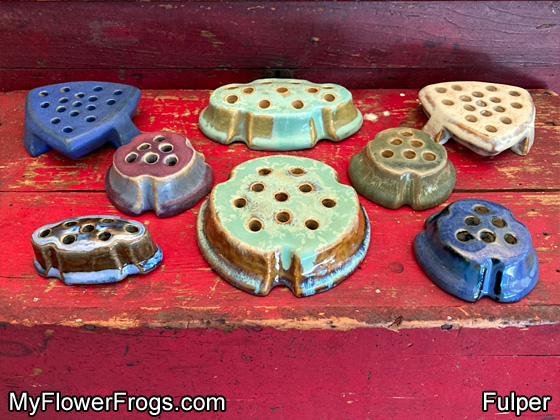 Left to right: Awaji, Rosemeade, Red Wing, and Stangl
The frog is a figurine.