Glass Blocks
Blocks, or non-figural flower frogs, are distinguished by the characteristic of not having a figure on top.
Glass blocks came in two forms:
Inserts: Typically shaped like a hockey puck, inserts were sold by themselves or with a matching bowl. Flower stems were placed in the holes of the "frog" as it set in water in a bowl.
Lids: Typically shaped more like a Frisbee, lids were sold with a vase. Flower stems were placed through the holes and down into the water. Note, however, that most lids have "feet" on the bottom so that they can also be used in the same manner as an insert.
---
Contents
---
Peter Christensen's Collection
For multiple views of each flower frog and tips on identification see My Glass Collection.
Clockwise from the figurine: Co-Operative Flint, Beaumont, Japana, Viking, Northwood, and Davidson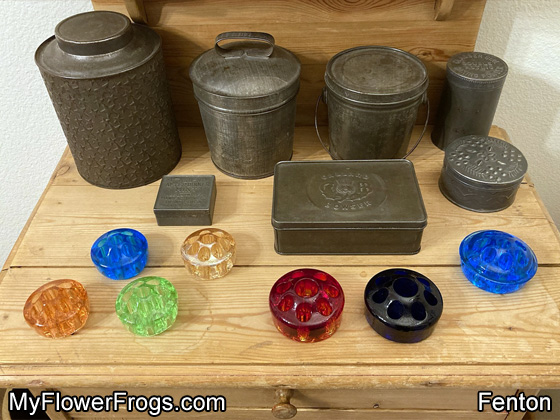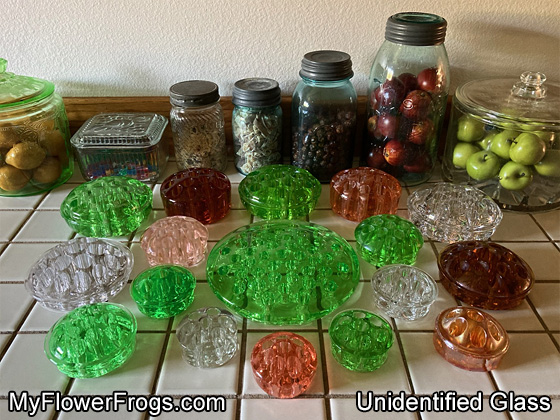 ---
Brook's Amazing Colors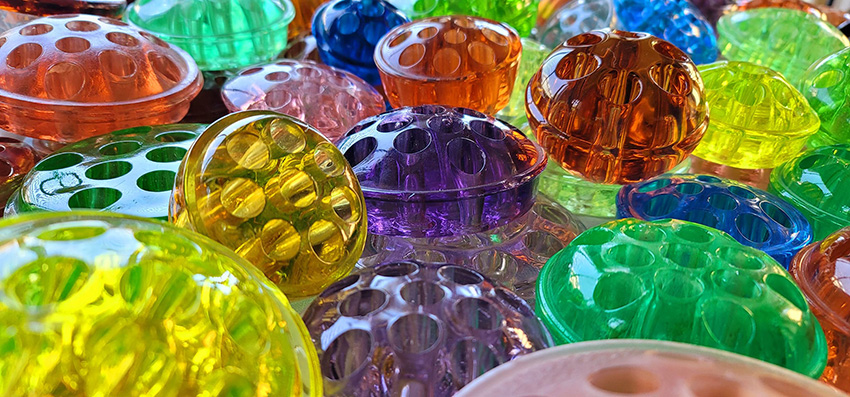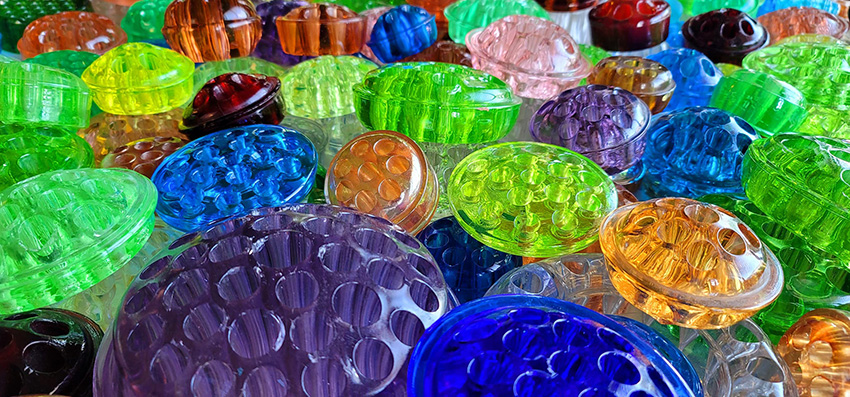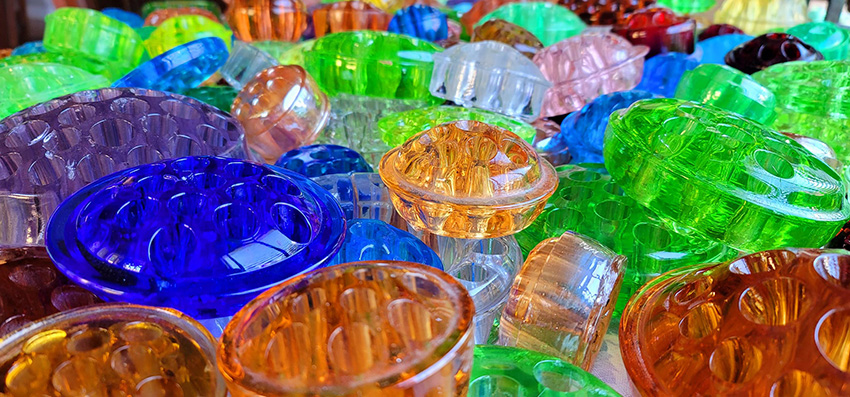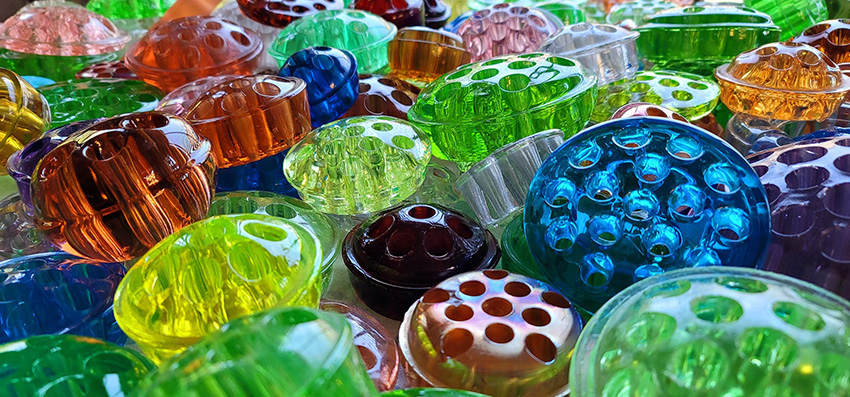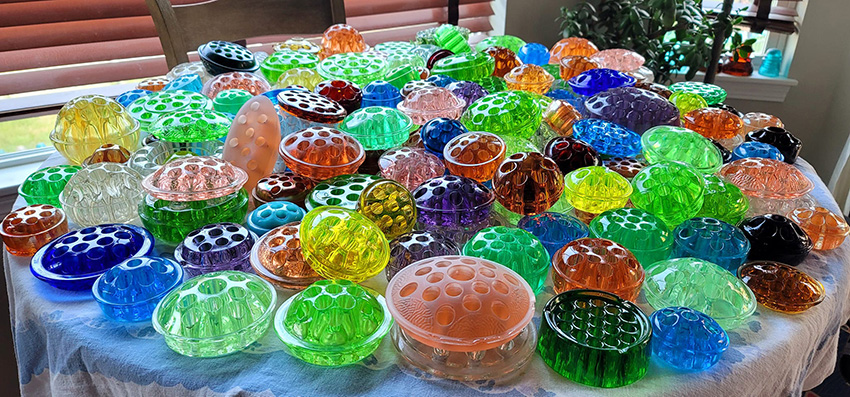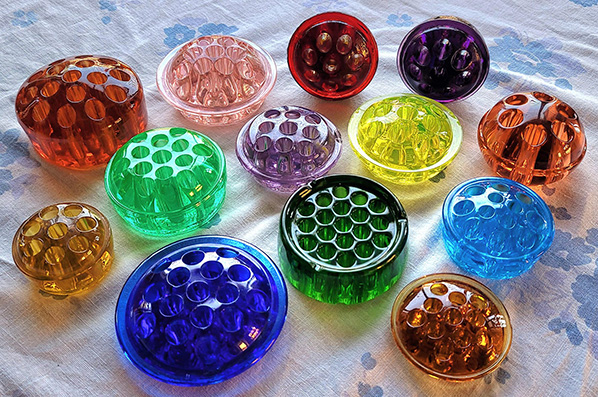 ---
Kevin Harper's Collection
You can see more of Kevin's collection on the Glass Figurines and Metal pages, and in his Facebook group, The Harper Collection.
Davidson
Green cloud glass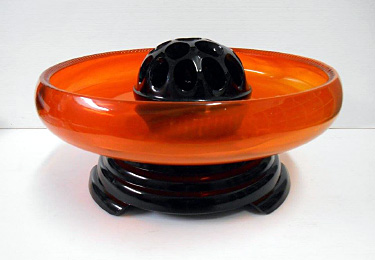 Orange cloud glass
Amber cloud glass
Amethyst cloud glass
Posy bowls, all cloud glass except for the one that's front and center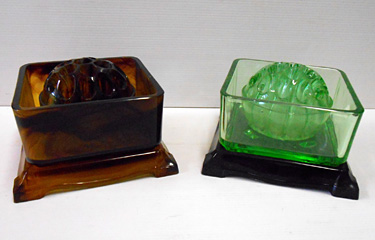 320 flower sets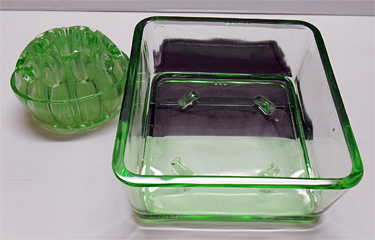 Base with studs to hold flower frog in place

Cloud glass flower frogs
---
The Parker-Rutland Collection
You can see the full collection on The Parker-Rutland Collection page.
Even clear glass can be beautiful