Peter Christensen's Collection
Ceramic and Glass Blocks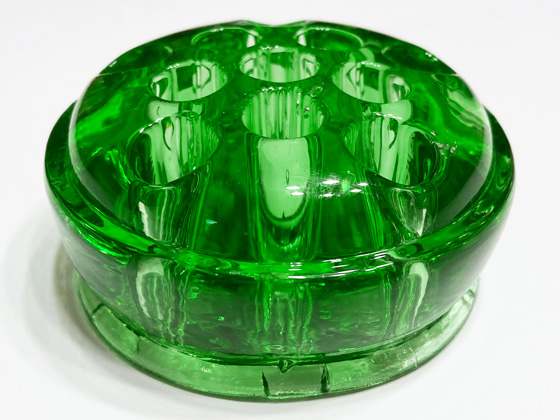 After collecting antiques for over a half-century, I ran out of room. Then after a decade of missing antiquing, I saw a beautiful green glass flower frog on the web and got the idea to collect them. They were small.
I always loved colored glass, beginning with collecting beach glass as a kid in the 50s. But after a few weeks searching for glass flower frogs, I couldn't resist a good buy on a pretty ceramic one. And now I love ceramic flower frogs just as much. I think a collection of them looks like an artist's palette.
I almost exclusively collect blocks, a term for non-figural flower frogs. They are much less expensive and easier to find than those with figures on top. And the ceramic ones allow me to collect all the amazing glazes of the American Art Pottery companies without the cost and space requirements of the larger pieces.
Identification: Ever since I started birding in my youth it's been my nature to identify things. Birds, animals, flowers, trees... and so while I began collecting flower frogs simply because they were beautiful, it wasn't long before I found I enjoyed identifying their makers.
Photos of my collection appear below, grouped by manufacturer. I also present four views of each of my flower frogs along with identification tips in My Glass Catalog and My Ceramic Catalog.
Peter Christensen
Peter@MyFlowerFrogs.com
---
Ceramic
Miscellaneous
Left to right: Awaji, Rosemeade, Red Wing, and Stangl
Brush-McCoy
Fulper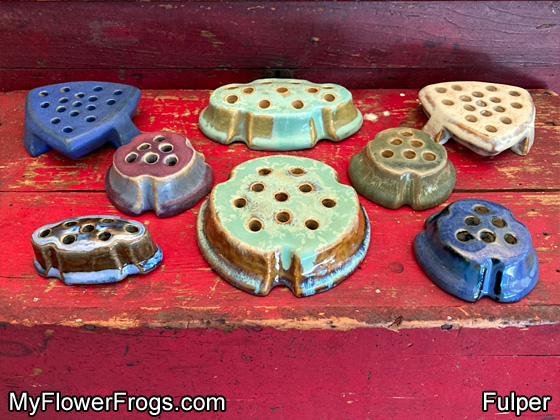 Haeger
Peters & Reed
Rookwood
Roseville
Van Briggle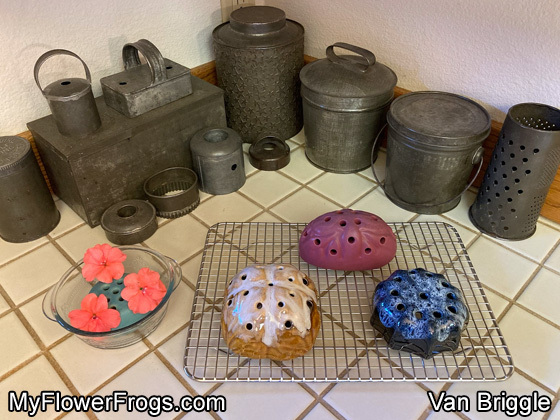 Weller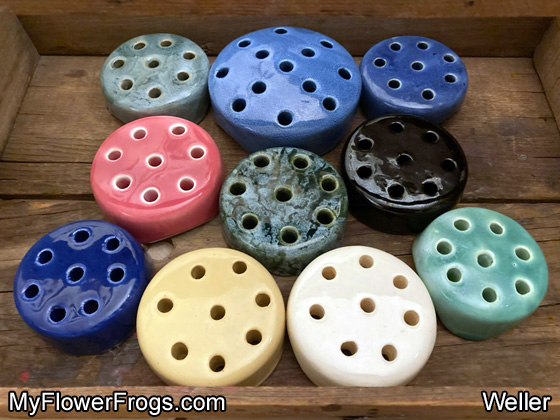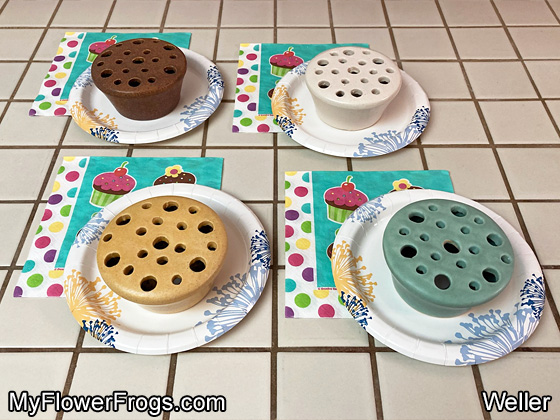 Weller Cupcakes
Easter Basket
Zanesville
Unidentified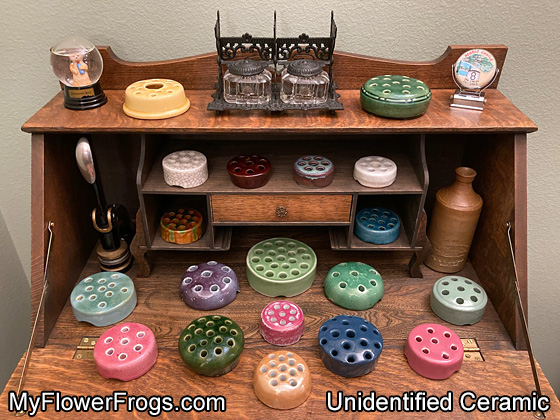 ---
Glass
Miscellaneous
Clockwise from the figurine: Co-Operative Flint, Beaumont, Japana, Viking, Northwood, and Davidson
Anchor Hocking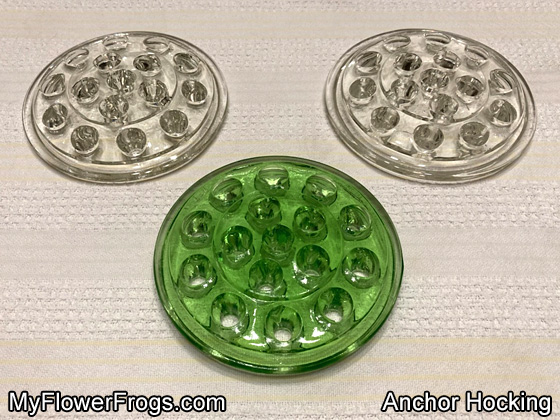 Cambridge
Fenton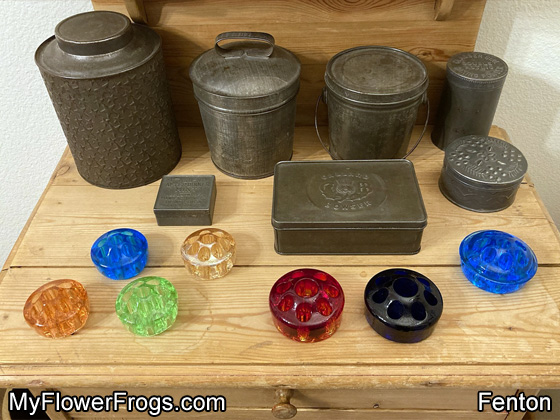 Fostoria
L.E. Smith
Westmoreland
Unidentified