Art & Design Movements
Flower frogs reached their height of popularity during the first half of the 20th century. Looking at how their design changed over the years, you can see the influence of popular art and design movements.
This page presents a brief description of each of these movements accompanied by photographs of representative flower frogs.
---
Contents
---
Art Nouveau – 1890 to 1910

From the collection of Betty Burnsed
By L. C. Tiffany, photo courtesy pryankee on eBay
---
Arts and Crafts – 1880 to 1920
Click on Photos to Enlarge
Close
---
Art Deco – 1920 to 1940
From the collection of Betty Burnsed
Catalina Island Pottery flower frog 158-A in Monterey Brown in bowl 204 from the collection of Dan & Jane Austin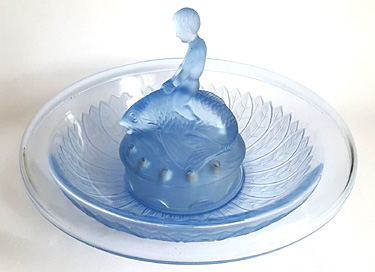 Boy on Fish by Schweig Mueller from the collection of Nigel Stone
Green cloud glass by Davidson from the collection of Kevin Harper
Frankart circa 1920s from the collection of Kevin Harper
---
Egyptian Revival – 1922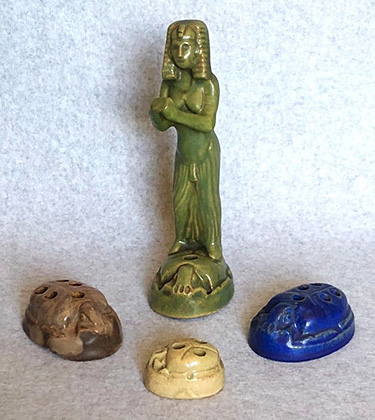 Fulper scarabs and female Egyptian figure from the collection of Kevin Mills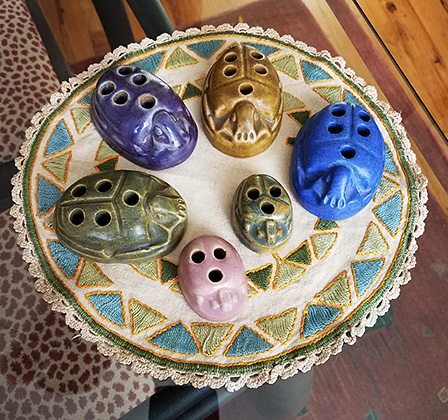 A beautiful assortment of Fulper sizes and colors from the collection of Randy Sherman
---
Mid-Century Modern – 1945 to 1969
Marked "MADE IN CALIFORNIA," from the collection of Roxanna Groves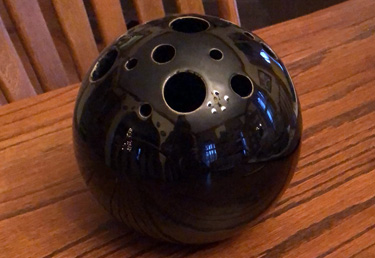 Hyalyn "bowling ball" designed by Michael Lax, from the collection of Kathleen James
Royal Haeger RG-53 Compote, photo courtesy bluegoose2 on eBay
From the collection of Georgi King