Flower Frog Collections








Most popular during the first half of the 20th century, flower frogs were used to arrange flowers and were likely called "frogs" because they were set in water. Made from ceramic, glass or metal, they came in a great variety of forms ranging from beautiful nudes to odd wire contraptions, all fun to collect.
I collect blocks, a term for non-figural flower frogs that came in two forms. Inserts were often sold with a matching bowl, and the flower stems were placed in the holes of the "frog" as it set in water in a bowl. Lids were sold with a vase, and the flower stems were placed through the holes and down into the water.
My collection appears below and is detailed in Ceramic Blocks ID and Glass Blocks ID. Use the MENU to view these pages, additional educational information, and other types of flower frog collections.
Peter Christensen
Peter@MyFlowerFrogs.com
---
My Flower Frog Collection
Ceramic
Left to right: Awaji, Rosemeade,
Red Wing, and Stangl
I have just one item from each of these manufacturers
Brush-McCoy
Fulper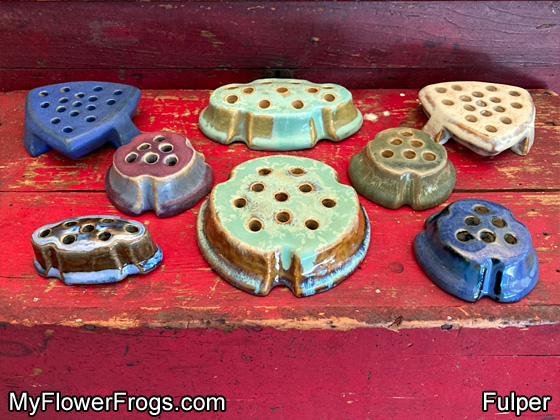 Haeger
Peters & Reed
Rookwood
Rookwood Pie
Rookwood Jewels
Roseville
Van Briggle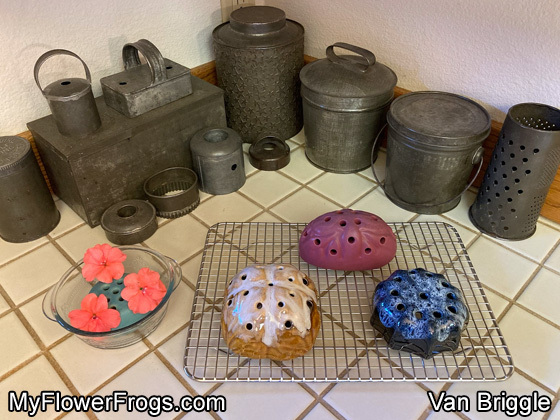 Weller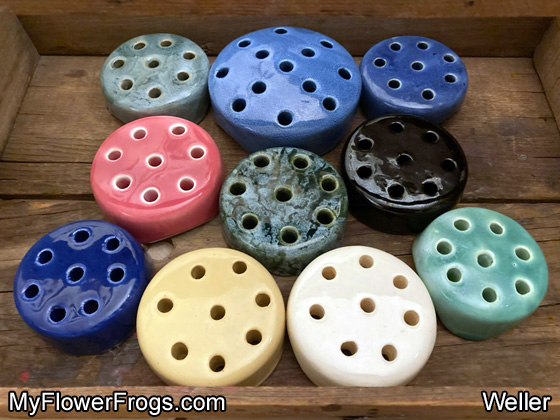 Weller Rounds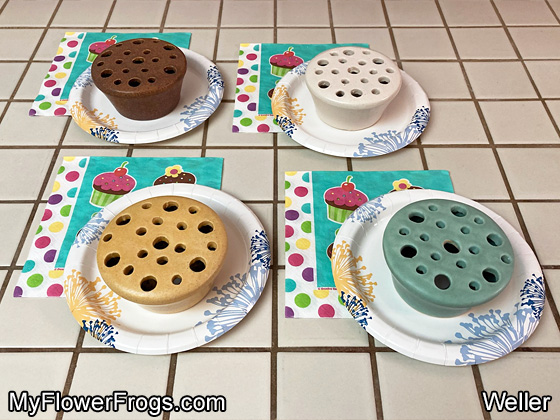 Weller Cupcakes
Easter Basket
Zanesville
Crown Flower Holders
They do look a bit like mushrooms
Unidentified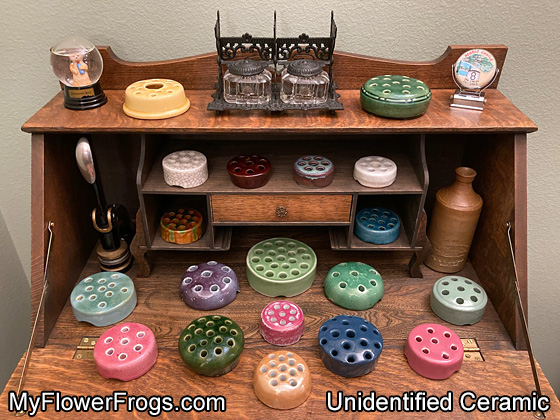 Glass
Clockwise from The Little Pig:
Co-Operative Flint, Beaumont, Japana,
Viking, Northwood, and Davidson
I have just one item from each of these manufacturers
Anchor Hocking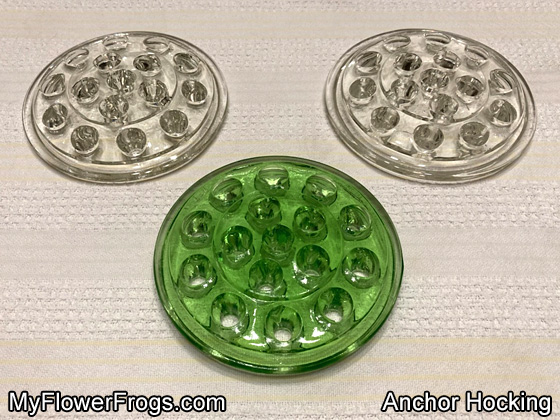 Cambridge
Fostoria
These are all from the same mould
L.E. Smith
Westmoreland
Unidentified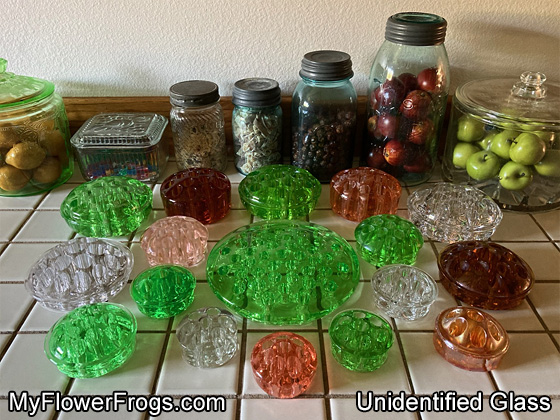 Other Photos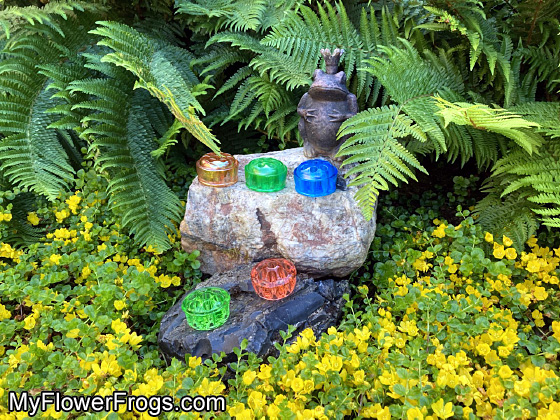 The Frog King and His Court
Kitchen window with hummingbird on feeder
Pretty Ceramics
Coffee Table
Pretty Pastels
Lime Jello